Donate to Utah Symphony | Utah Opera
Will you rise to the challenge?
Thanks to a generous matching challenge grant from the Alternative Visions Fund, you donation will go twice as far! Until October 1, all contributions will be matched 1:1 up to a maximum total of $500,000. Make your gift today and double your impact on great live music in our community.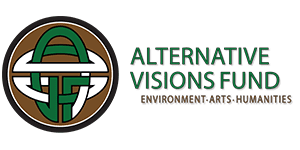 ---
Please join our wonderful Utah Symphony | Utah Opera family of donors who sustain us during this challenging time. In the absence of live performances, your support now means more than ever as we stay connected to our community through our online offerings. As a 501(c)(3) non-profit organization, USUO is thankful for your generosity that supports our musicians, singers, artisans, crew and staff. Your gift now will make an impact as we plan for the future.
The CARES Act has enacted new rules around charitable giving. The bill makes a new charitable deduction available for up to $300 per taxpayer, regardless of whether you itemize your deductions. Furthermore, if you do itemize, you may elect to deduct qualified contributions of up to 100% of your adjusted gross income in 2020.  Please consult your tax advisor or financial planner to determine the impact of CARES Act changes on your personal tax situation.
---
All contributions greater than $50 are eligible for donor benefits. Click here to explore our array of exciting benefits! If your company has a matching gift program, your contribution may go twice as far. Please encourage your employer to match your donation!
Questions? Please contact our Development Assistant, Ellesse Hargreaves, at 801-869-9015 or e-mail ehargreaves@usuo.org.
Learn more about how to become a member of Utah Symphony's Maurice Abravanel Society or Utah Opera's Glade Peterson Society.