OVERVIEW
Please note: all programs are subject to change given the ongoing uncertainty around the COVID-19 health crisis. Though USUO is planning for a revised season of performances and hopes to proceed without interruption, the organization is prepared to respond to recommendations from the state of Utah, health officials, and Salt Lake County. Should USUO need to cancel or change elements of the season, ticket holders would be notified about options for ticket donations or exchanges into alternate programs. USUO continues to prioritize the health and well-being of its audience, musicians, staff, guest artists, and the entire community.
Learn more about our health and safety plan here.
If you're stuck in a contract of servitude that will last most of your life, it might as well be with the nicest pirates in the world!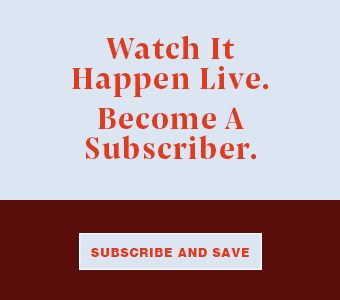 Opera Highlights:
James Schuette's vivid, colorful scenery will transport you to the coast of Cornwall in a production that has been described as "playful" (San Diego Union Tribune) and "sunny" (Atlanta Journal Constitution).
Plot Summary:
A Pirate King and "Modern Major-General" are just the beginning of the farcical fun in Gilbert and Sullivan's The Pirates of Penzance. Frederic, an apprentice indentured to the world's most trusting band of pirates, is celebrating his 21st birthday and leaving in search of love when he encounters the Major-General's group of daughters. Hilarity ensues in this comic opera that begs for a cast of seriously talented singers as the Major-General plots to keep his daughters from the pirates and the Pirate King makes plans to keep Frederic in his band.
Sung in English with English supertitles.
Runtime: Approximately 2 hours, 15 minutes including one intermission.
ARTISTS
Gary Thor Wedow, conductor
Kyle Lang, director
James Schuette, production designer
John Riesen, Frederic
Madison Leonard, Mabel
Craig Irvin, Pirate King
Leia Lensing, Ruth
Curt Olds, Major General Stanley
SPONSORS
Season Sponsor

ADDITIONAL INFORMATION
Announce/Subscriptions On Sale: February 4, 2020
Single Tickets On Sale: To Be Announced - Subscribe Now for Ticket Access
GENERAL AGE GUIDELINE: Individuals ages five and older are welcome at this performance. Parents should ensure their children are able to sit quietly through the performance without disturbing others around them. Some operas contain adult themes. Consider checking out What to Expect at the Opera to help you determine if an opera is right for your child. No babes in arms will be admitted.
LATE SEATING POLICY: Late seating will be at an appropriate break in the concert, to be determined at a later date, or at intermission. More information on our late and re-entry policies is found here.
Artists and programs are subject to change. No refunds.