OVERVIEW
She's the sinner. He's the saint. But what happens when those roles are reversed? Will either of them survive? (Hint: this is opera)
2018 Minnesota Opera Preview featuring Lorenzo Cutùli's production
Athanaël, a Cenobite monk, resolves to convert his acquaintance Thaïs, the most admired courtesan in Alexandria, to a life of piety and devotion. After first mocking his conversion attempt, she meditates and determines to follow him despite the violent crowds who try to prevent her from leaving. As Thaïs enters the convent and her new life, Athanaël recognizes that he loves her desperately, but also that it may be too late for them.
Highlights:
Soprano Nicole Heaston, praised by the New York Times for her "radiant" and "handsomely resonant voice" performs the role of the Alexandrian courtesan Thaïs, thought to be one of the most challenging vocal roles in opera
Hear Massenet's famous Méditation for violin and orchestra performed by the Utah Symphony in the context of the opera
Features a lavish production, with sets and costumes originally designed by Lorenzo Cutùli for Minnesota Opera.
Sung in French with English supertitles.
Single-concert tickets for this performance are on sale June 14, 2019 at 10 AM.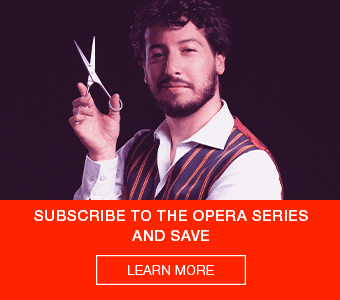 ARTISTS
Kenneth Montgomery, conductor
Andrea Cigni, director
Nicole Heaston, Thaïs
Troy Cook, Athanaël
Dominick Chenes, Nicias
SPONSORS
Season Sponsor

ADDITIONAL INFORMATION
GENERAL AGE GUIDELINE: Individuals ages five and older are welcome at this performance. Parents should ensure their children are able to sit quietly through the performance without disturbing others around them. No babes in arms will be admitted.
LATE SEATING POLICY: Late seating will be at an appropriate break in the concert, to be determined at a later date, or at intermission. More information on our late and re-entry policies is found here.
Artists and programs are subject to change.