OVERVIEW
Introduce your little ones to the joys of the symphony with Carnival of the Animals, one of the most recognizable and beloved pieces by French composer Camille Saint-Saëns. Go on a journey through the animal kingdom from the graceful swan to the majestic lion. This staple will be the highlight of your children's symphonic experience and is sure to delight all ages!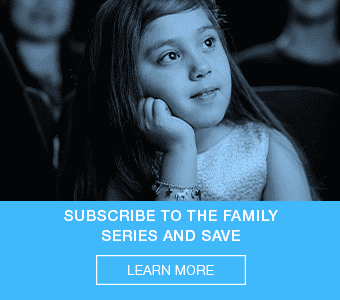 ARTISTS
Conner Gray Covington, conductor
Dancers from Children's Dance Theatre
PROGRAM
Lion
Choreographed by Joni Wilson
John Matthews
Hens and Chicks
Choreographed by Wendy Turner
Lizzie Landeen, Holly Landeen, Ella Landeen, Hana Onda
Elephants
Choreographed by Mary ann Lee
James Boyd, Zoe Moulde, Fernando Ruelas, Olivia Wolfenbarger
Kangaroos
Choreographed by Ashley Boyack
Rosie Kirkham, Maya Rabbitt
Aquarium
Choreographed by Rachel Kimball
Caroline Boyack, Maddie Boyack, Isla Homer, Amelia Kirkham, Kaleolani Kirby, Molly Madsen
Aviary
Choreographed by Ashley Boyack
Gabriella C. Beck, Rosemary Coleman, Hope Jackson, Lia James, Mimi Nelson
Fossils
Choreographed by Joni Wilson
Mariah Babbitt, Ben Evans, James Evans, Hannah Gardiner, Abby Grant, Gabrielle Hatton, Catherine Kirkham, Mary-Martha Kirkham, Caroline Pace
Swans
Choreographed by Wendy Turner
Mary Ricks, Anna Swift, Eliza Wright
Vivaldi (Spring)
Choreographed by Ashley Boyack
Gabriella C. Beck, Rosemary Coleman Anna Swift, Hope Jackson, Lia James, Maya Rabbitt, Mary Ricks, Mimi Nelson
Finale:
choreographed by: Joni Wilson
The Company
SPONSORS
Utah Symphony Season Sponsor

Family Series Sponsor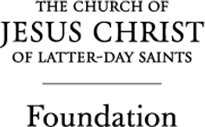 ADDITIONAL INFORMATION
GENERAL AGE GUIDELINE: This family-friendly performance is open to audience members of all ages. Lap children three and younger are free but must have a ticket which can be picked up at the ticket office.
LATE SEATING POLICY: Late seating will be at an appropriate break in the concert, to be determined at a later date, or at intermission. More information on our late and re-entry policies is found here.
PRE-CONCERT FESTIVITIES:
Join us early for kid's activities and an instrument petting zoo—hosted by our Youth Guild
Artists and programs are subject to change.
Single Tickets On Sale: June 14, 2019